Coronavirus: Pastor Poju Oyemade's 2019 Prophecy Of An Unstoppable Plague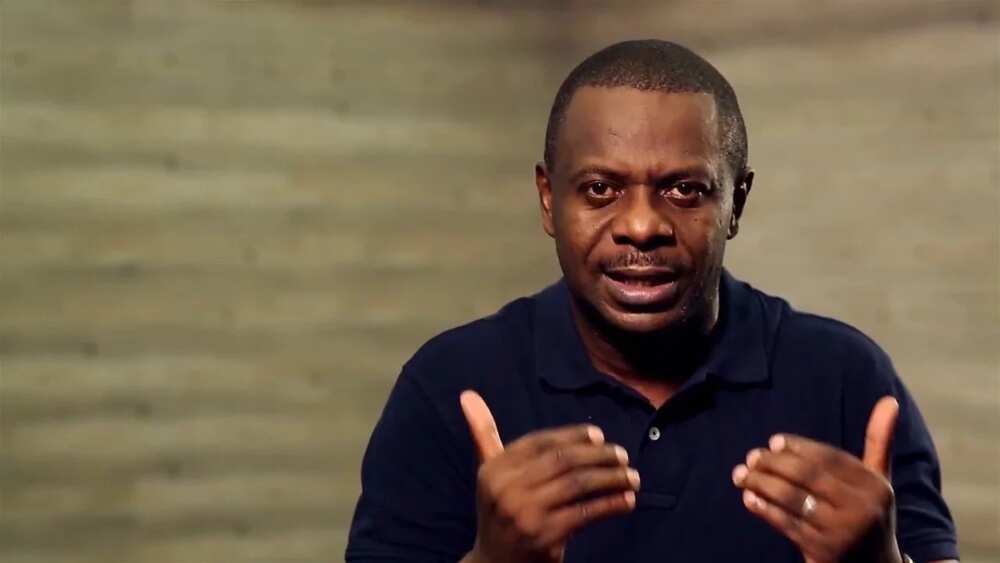 -Pastor Poju Oyemade's Crossover Night 2019/20 Striking Prophecy Concerning the Plague:
The next blessing is described in scripture as the blessing of the sun. By reason of the Blood of Jesus Christ, through which the sacrifice has been offered over your life. I declare into your life, the headwinds of 2020 And the plague shall not rest upon your own house to destroy you.
As I saw the blood in the day when I rescued Israel from slavery, so shall it be unto you this year. That plagues came, that destroyed Egypt, but those same plagues were instruments of deliverance for my people and rescued them out of slavery.
Therefore, God is saying I will not stop the plague, I will not stop the headwinds. It will destroy some, but it will rescue you and elevate you and deliver you from bondage.

They are designed to lift you up. The headwinds may destroy others, but because I see the blood over you, that same plague shall be for your deliverance.

I will break things around you sayeth the Lord, things that you thought were essential, support structures but they have become structures that now trapped you and enslave you. When you see them crack, it is not for your destruction but it shall be for your deliverance.
You shall be thrust out of those positions into much higher places that you are not even thinking about today. But this shall be a sign unto you, when the unexpected seemingly happens and things go wrong, remember these words "a door has been opened for your growth, a door has been opened for your liberty".
Follow my Spirit, who shall lead and guide you into the place I have prepared for you. Then shall you look back, and you shall see what you termed blessed in 2019 was actually a place of confinement by reason of the demonstration of my power in your life in 2020 in the name of Jesus Christ.
What you looked at and said this was breakthrough, you will look back and say in 2020, by reason of what God shall do in your life by strong visitations and his strong armor stretched forth into your life. You will see that that was a place of confinement for now you have entered into a place of ceaseless growth in the name of Jesus Christ.
TELL YOUR FRIENDS