Ten celebrities who have died from coronavirus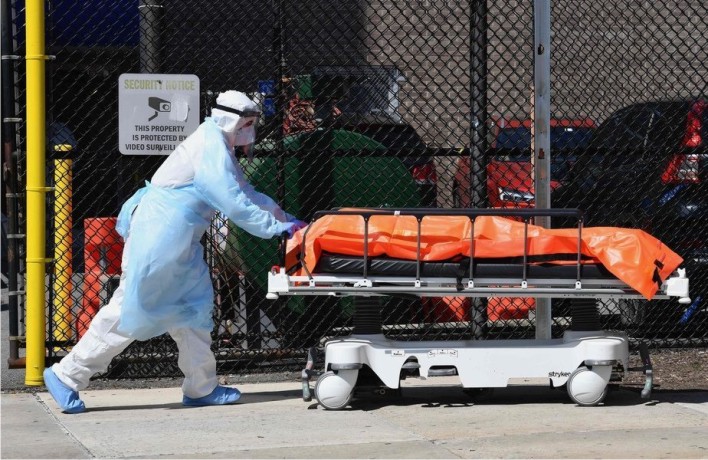 From world leaders and royalty to musicians, sports stars and actors, the coronavirus has hit millions around the world, including the rich and famous.
Here is a roundup of high-profile figures who have died after being infected with Coronavirus.
Princess Maria Teresa de Borbon-Parma
of Spain, cousin of King Felipe IV, died after contracting the highly-contagious virus. She is the only royal to die with the disease so far. 'The Red Princess' as she is popularly called died in Paris at the age of 86.
Jazz great
Ellis Marsalis
died on April 1 aged 85 after contracting the virus.
Veteran Afro-jazz star,
Manu Dibango
, 86, and revered American playwright
Terrence McNally
, 81, both died on March 24, following coronavirus complications.
Tim Brooke-Taylor
, 79, a British comic actor best known for TV show The Goodies and radio show I'm Sorry I Haven't a Clue, died on Sunday.
John Prine
, 73, an American folk legend widely considered one of his generation's most influential songwriters, died on April 8.
Senegal's
Pape Diouf
, 68, ex-president of French football club Olympique de Marseille, died March 31 in Dakar.
Former Real Madrid president,
Lorenzo Sanz
died March 21, aged 76.
Former Republic of Congo president,
Jacques Joachim Yhombi Opango
died in France on March 30, aged 81.
Mahmud Jibril
, former head of the Libyan rebel government that overthrew dictator Moamer Kadhafi in 2011, died on April 5.
TELL YOUR FRIENDS